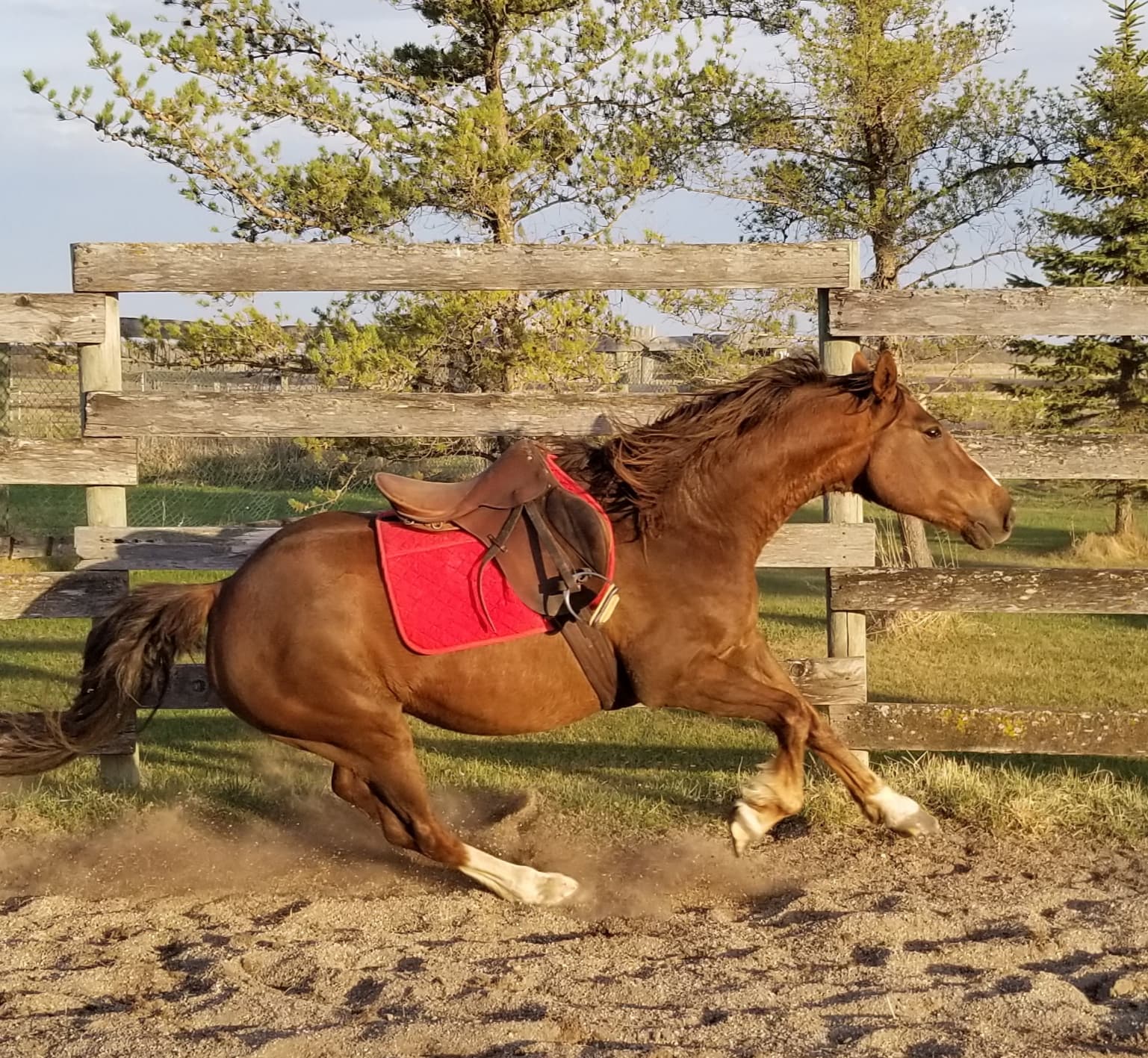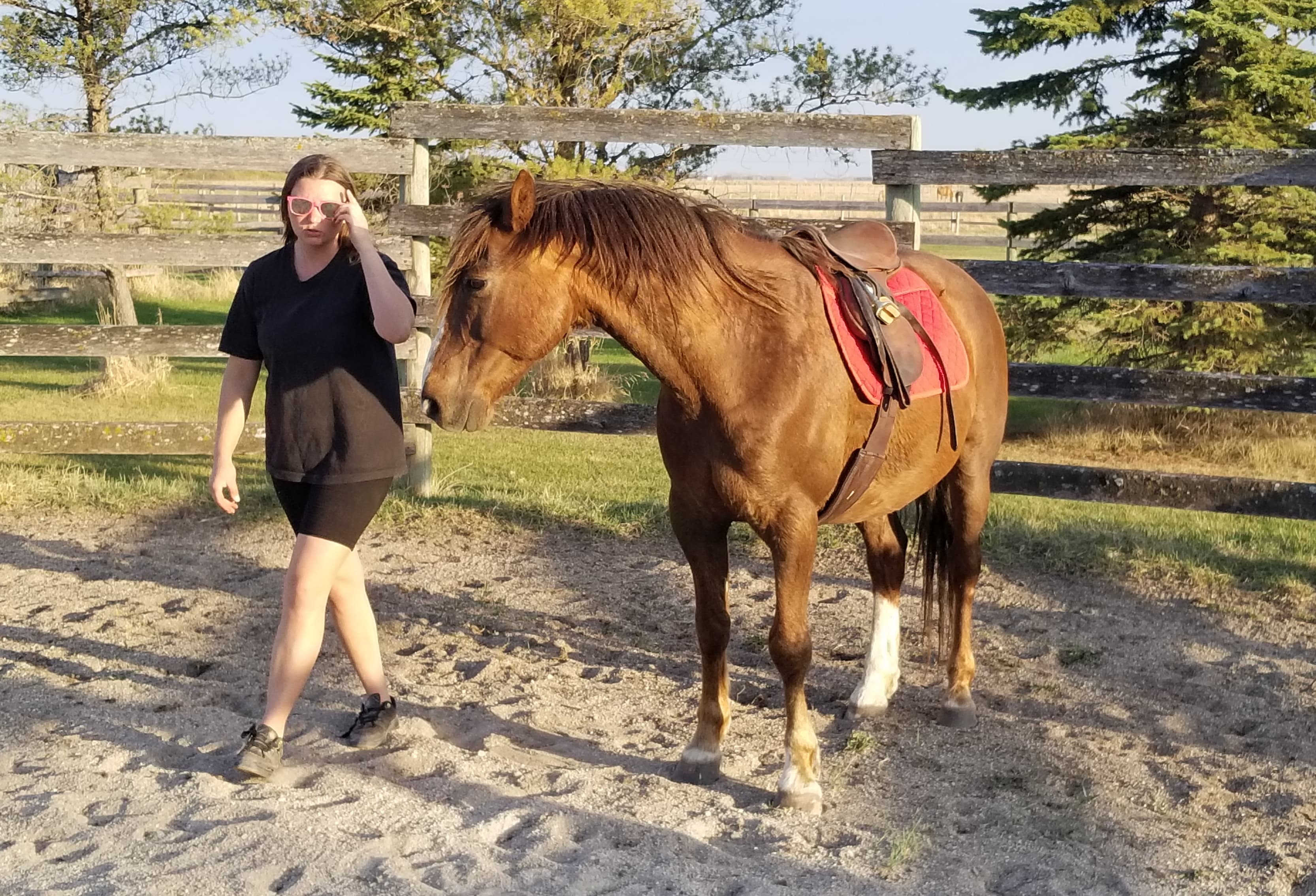 Do it right
Almost every day, I see posts about people having issues with their horses, many of them behavioral. Round penning is an amazingly effective tool for more than startimg horses. It can be used to modify behaviour and gain control of a horse's mind. Let's face it, there's no way to make a great riding horse that is willing to do anything for you through fear. It is however, absolutely possible to create a working relationship that works for both you and the horse. Proper round pen training and work can achieve this, when properly done. I posted this once before, but I feel it's worthy of a repeat.
My girlchild makes me proud every day, but the day she wrote this, she brought tears to my eyes. She sent the following to me, for my thoughts. My little apple didn't fall far from the tree at all, and didn't roll away either. Here's what she sent to me.
Mom, there is a big discussion about horses that you can't catch etc, and lots of people are giving lots of opinions about round penning and using quads or food or whatever. I was thinking about saying something like this –
I second the positive reinforcement method! Works in many ways, but more recently, I bought a horse last year that had become incredibly hard to catch (took hours to catch when we picked him up). In a short time I had him near back to normal. Halter on, piece of carrot, good boy, lead around a bit, take halter off. Repeat. Do it daily. Tedious, but it works. People get all uppity about giving treats, saying it will make them bite or whatever other bad behaviour, just ignore those neigh-sayers ha ha terrible pun. But seriously, done correctly, giving a healthy treat at the right times is a wonderfully easy way to get a horse to start associating good thoughts with the behaviour you want. And yes, you can phase out the treats in place of just the "good horse" and they like that too.
For those of you who know how to roundpen correctly, be careful about how you tell people about the round penning part, there's a right and wrong way for that too. I don't know how many times, I've seen people just flat out chasing a horse until it's tired and easier to catch. That just causes more fear issues and associates bad things to people and doesn't teach anything. Round pen properly, absolutely! They will look to you for direction if you're asking things of them and not just chasing them. Ask for transitions, turns etc, with clear commands, and even though you're working them, they will attach to you if you're doing it right. Also, a horse should never have a reason to be afraid of a whip, it's a tool for giving direction and commands, not a form of punishment. You should be able to work your horse with a whip, and be able to walk right up to them with it and drape it over them, touch their legs, and so on. Fear is bad, fear provokes that prey animal flight instinct. The goal is to show them that you won't do things to hurt/scare them and you will earn their trust and create a bond. In turn, your horse will keep you safe too.
My answer to sweetpea? I couldn't have said it better, and you make me proud.