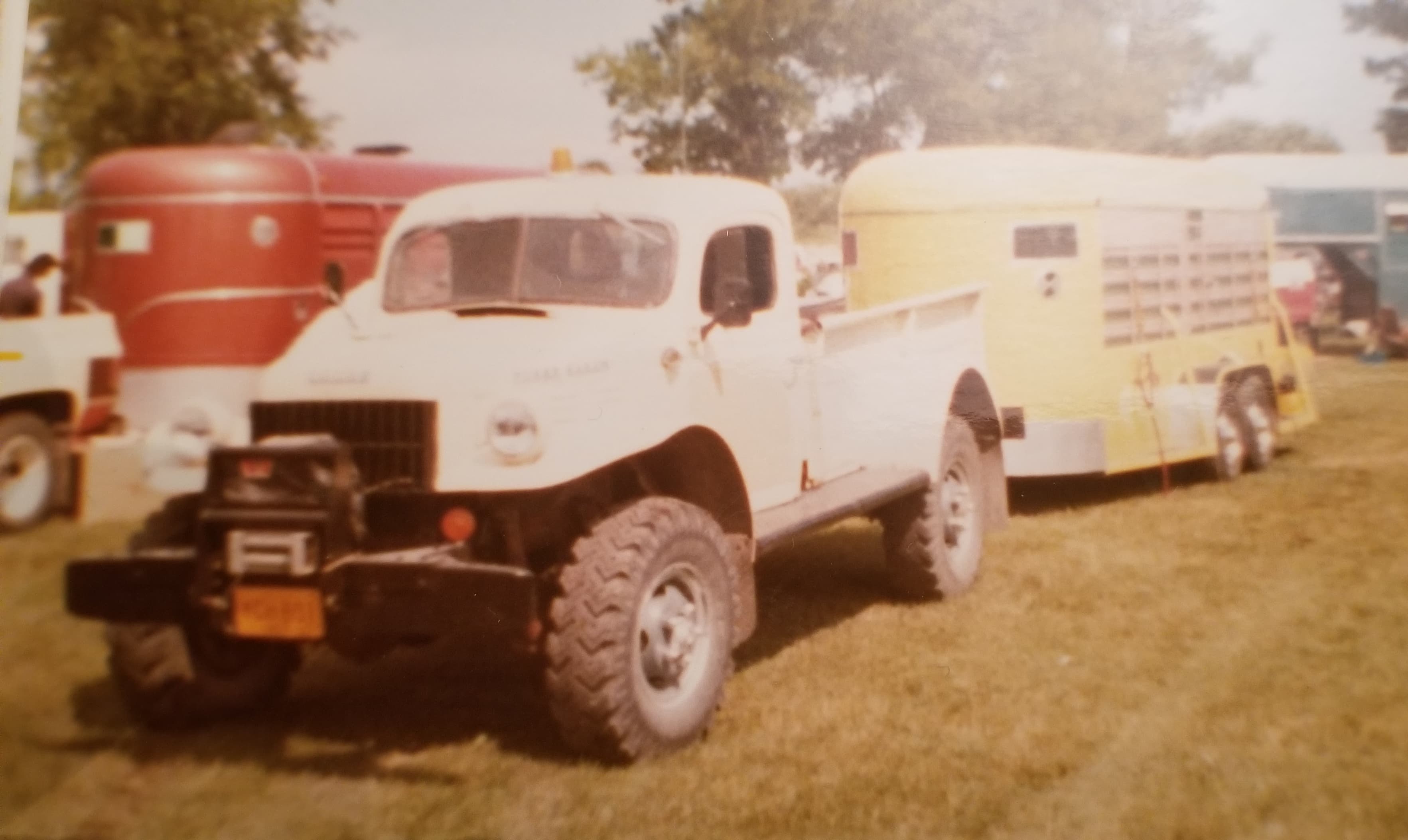 Today
Thirty-four years ago today, I married someone, who is pretty well the most stubborn person ever, possibly with the exception of myself. Nope, I was right the first time. He's definitely the most stubborn. Though I was determined to remain single, he tenaciously wore me down, until I said yes. No matter how many times I broke his heart, he didn't give up, and here we are, so many years later. Not only was I never going to get married, l wasn't going to have kids.
Funny how things work out at times. Not only have we been married all these years, we've raised a couple of great kids, what people call the million dollar family, one of each. We bought a farm, worked hard, played hard, and thoroughly enjoyed every minute of parenthood, even the tough ones.
Being with me was a case of, love me, love my horse, or better I correct that to horses, as there were always multiples. Never one to do anything in a small way, he threw himself into my world, got his own horse, and we shared many an adventure together. It wasn't all one-sided. I went to tractor pulls, car races, and shared his love of big trucks and old cars. We loved doing things with the horses so much, that we made them a part of our wedding, even picking up an antique democrat, circa eighteen sixty.
We had driven all the way to Edson  Alberta, to pick up a vintage, Dodge Powerwagon for me. We saw it advertised, and it looked in great shape and worth the drive, winter or not.
The morning we left our hotel for the final stretch to Edson, it was extremely icy with poor driving conditions. Cars were zipping by us left right and centre as we climbed the hill out of town, until the trailer's butt gave a little wiggle when the semi spun out for a moment. In seconds, traffic slowed to a crawl all around us, and future hubby and I shared a grin. Yup, it was icy.
Though it had been used as a logging truck, I was promised that it had only one small dent at the back of the cab, where a log had fallen against it. We drove our Kenworth cabover and flatdeck to pick up the Powerwagon, yet ended up leaving it behind. Never mind this business of only one dent at the back of the cab. That poor truck was nothing but dents. Where the log had fallen on a corner of the cab, there was a huge dent. It was so big, an ample butt could've fit easily into it, and not been dislodged even on the roughest road. For that matter, the truck had dents from one end to the other. As we walked around it and checked it over, it became clear that the seller must've meant to say that it had one smooth, undamaged spot, because we may have seen one, possibly.
We left Edson, me feeling down and so very disappointed, him doing his best to cheer me up.
"There's a tack shop, just outside of Edmonton," he encouraged with a grin, "Why don't we go there? Maybe you'll find a nice set of reins at a good price?"
The man knew I loved reins, like most women like shoes. I shrugged and nodded. I did enjoy a good 'tacking'.
As it turned out, I didn't buy any reins, but we did spy an advertisement on their bulletin board for an antique democrat.
"Why don't you buy that instead?" He smiled and nodded, "We could use it for our wedding, couldn't we?"
We hadn't discussed how we would use the horses in our wedding, but I was instantly on board. Long story short, we went to Sherwood park just on the edge of the city, looked at and purchased the lovely democrat. Just like magic, my mood was vastly improved. Every time I looked in the mirrors at it, perched all cute and ridiculously small appearing on that trailer, I grinned. I didn't get the truck I wanted, but I did get something pretty special.
On the edge of Regina, there was and possibly still is, a Chinese restaurant that was very popular with truckers. Of course we stopped there for supper on the way home, as we both love Chinese cuisine. After ordering, I excused myself from the table, leaving my man sitting there. Upon returning a short while later, I noticed that he was struggling to keep from grinning from ear to ear.
"What's up?" I immediately wanted to know.
"See that guy over there?" he asked with a motion of his head, as if we were spies sharing world shattering intel.
"Yes," I quietly answered, while being as nonchalant about my glance as possible. The big man was pretty stereotypical of many truckers, especially back then. Big belly, jeans that rode so low his butt was cracking a smile big enough for the world to see, truckers wallet on a chain, hanging from a back pocket.
Leaning in a bit further, my man shared what he was laughing inside about. The trucker had gotten his attention, "Hey buddy, excuse me?"
"Yes?"
"Is there good money in that?"
"Excuse me," a tad confused, my man needed more information, "in what?"
"In hauling buggies," the big trucker quietly said, as if to be careful not to give away a good thing, "Is there good money in that?"
Keeping a straight face, my future hubby couldn't resist, "Oh there is, if you can get the haul."
Now I was having the hardest time trying to keep from laughing out loud. The trucker even nodded at future hubby and thanked him before he left. It was pretty darn funny. Good money in hauling buggies indeed. I could see where he would get the idea though, what with one horsedrawn vehicle being hauled by a tractor trailer unit. It was more than a bit of overkill. One thing was for sure, we didn't have to worry about being overloaded.
Life has been an adventure, ever since meeting the man I married, thirty-four years ago. I do believe I'm up for another thirty-four.