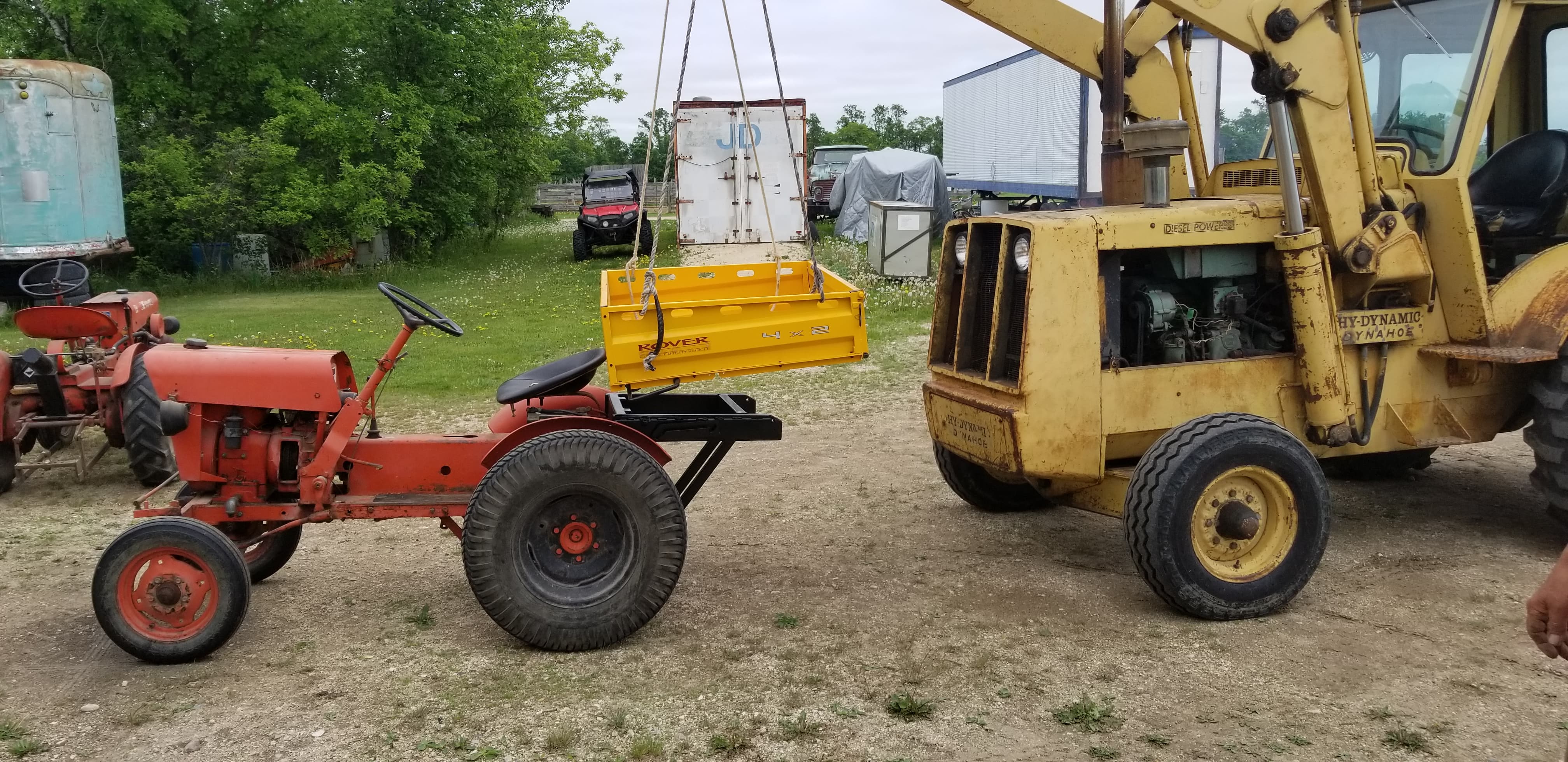 The Handy Man
After I got so sick and couldn't work any longer, the things hubby and I had collected over the years slowly began to leave us. Bills and expenses don't care if your income is gone, they still want to be paid. Over the years, our stock of possessions dwindled away to almost nothing. Gone were the cars, the trucks, the tractors and whatever else we could sell to make the payments. Gone too, were the trike and side by side that I used to check fences and carry supplies in. Of all the things we had to sell, I think I missed the tractor along with its many attachments, and the two chore vehicles the most.
E coli left me with a good deal of damage and considerable pain, and any sort of walking left me doubled over. It still causes issues. The big problem was that without one of the chore vehicles, I couldn't check fences, or go out with my assortment of tools and wire either. It made life hard, as well as frustrating.
I don't know if I've mentioned this before, but I have the handiest husband ever. He can fix or repair darn near anything, which entirely makes up for, how absolutely annoying that man can be. Anyway, he can take things and put them together to achieve something amazing, like changing my industrial lawn tractor, into a little dump tractor. There was a deal, an incredible deal for a dump box at a great store we love to go to in Winnipeg, so of course it went home with us. It sat in the quonset, minding its own business, until hubby had a brainwave and things started to happen.
By the time I noticed the changes to my tractor, it was far too gone to go back. The hubby's like that. If he's got an idea in his head, he's like a dog with a bone, he doesn't let go. I had my doubts about the wisdom of this new project, as I use that little tractor all the time, but it was going to happen, no matter what I thought.
When hubby begins a project, he can't seem to let it be. He becomes consumed with what he's doing and spends every waking minute on it.
I had serious doubts as a framework appeared as if by magic, on the back of the tractor. What appeared to be a rather cumbersome and awkward conglomeration of brackets and braces had me wondering if he was overdoing it. Knowing full well that he'd be rolling his eyes if I aired my thoughts, I somehow managed to keep my big mouth shut. It wasn't easy to do, but when I saw the box being set onto the frame, I was glad I had. I may not have the trike or side by side to handle chores any longer, but because of my absolutely infuriating, talented man, I now have a little workhorse.