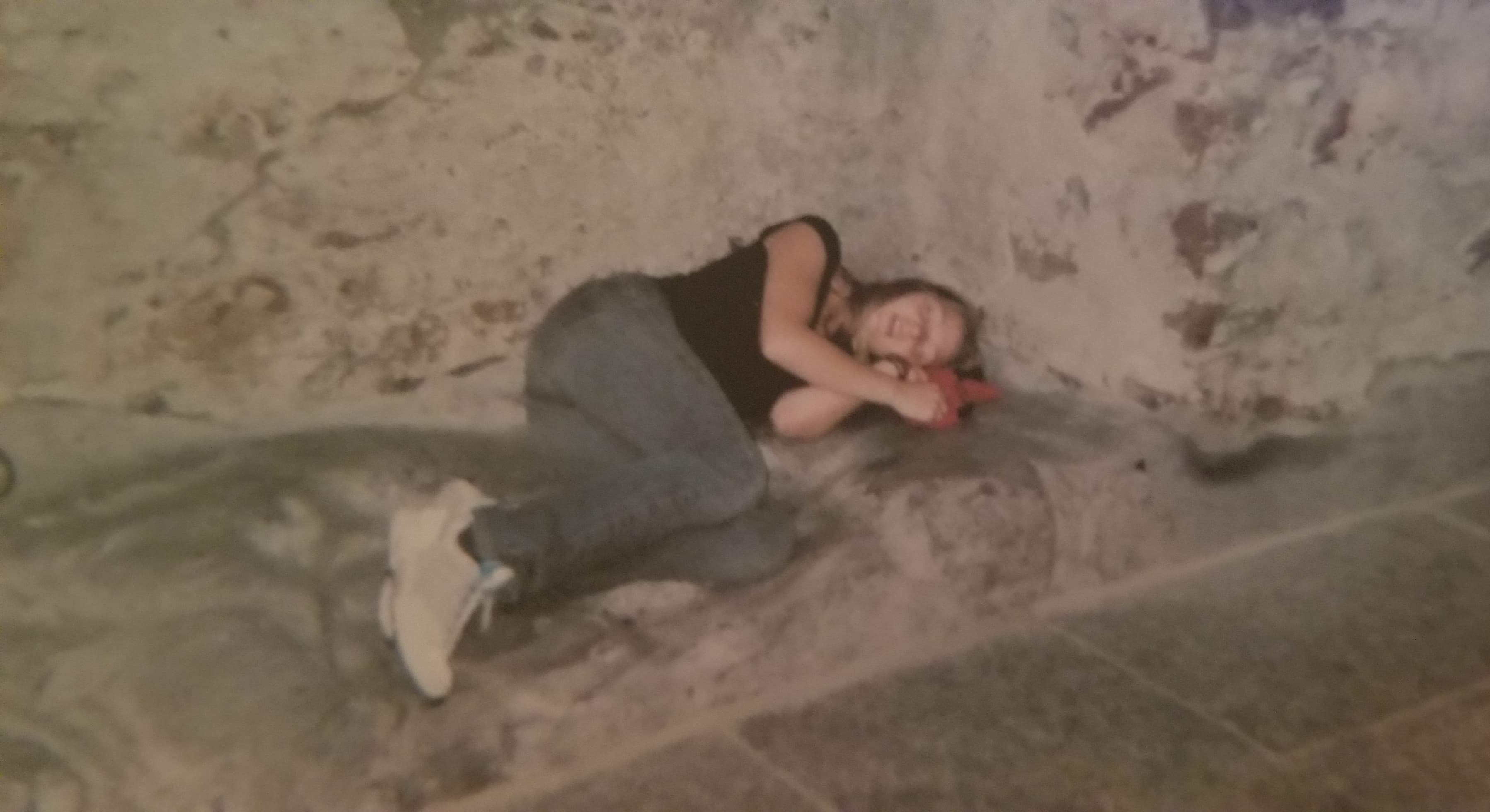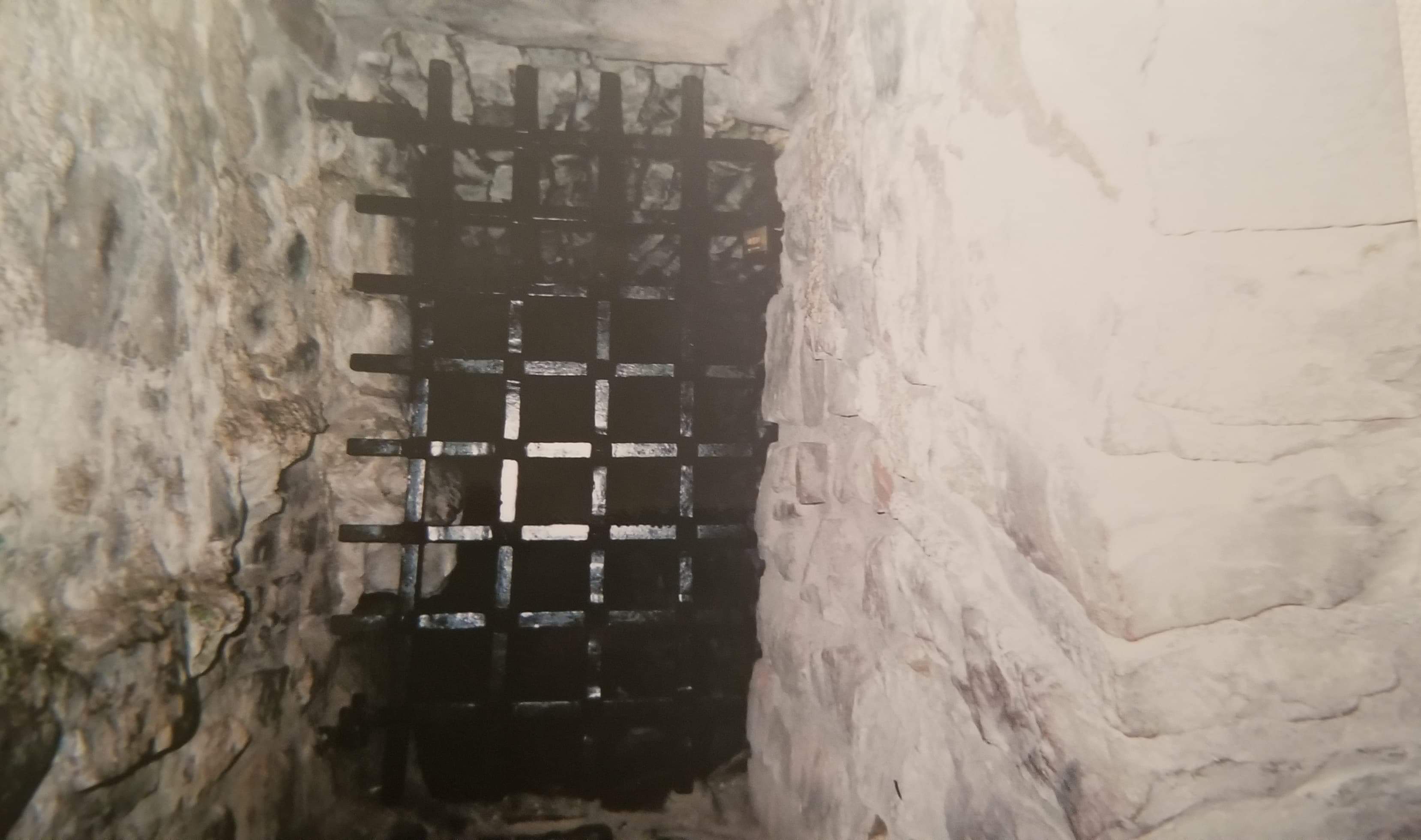 Enjoying the View
After our rousing ride, we settled into a long walk that covered ground, yet still allowed us to take in the scenery. If there's one thing the highlands provide, it's incredible views. There were sweeping vistas to marvel at. Views of the ruins of Urquhart Castle perched on the edge of Loch Ness, framed by the hazy mountains behind. It's the stuff dreams are made of, which is amusing, as I was there to explore and make a dream I'd had, feel real. The day was completely perfect. The temperature was lovely, but for a haze over the loch and distant mountains, the sky was clear, and we were riding wonderful horses. It truly was about as perfect as it could be. The only thing that would've been better is, if we had the opportunity to ride for days and days. Now that would've been amazing. Still, we were lucky to get to ride at all, so we weren't going to whine or complain.
As we rode and admired the beauty of the countryside around us, we were taken with the beautiful shrubs that were in full bloom all around us. To our amazement, the shrub was heather. It wasn't at all what I had thought heather looked like, not that I knew in the first place. The plant reminded me, of some of the low-lying shrubbery, one can find growing wild in our coniferous forests back home. I had imagined heather as a soft plant, not this wild looking, bristly shrub. We rode into the middle of a plethora of blooming heather to have our picture taken, and to our surprise, the horses wanted to eat it! Apparently, it not only looked incredibly pretty and smelled lovely, it was also tasty.
All good things must eventually come to an end, and so did our trek over the highlands. We couldn't take the horses, home with us, but we have the memories to hold onto and share. We offered to help unsaddle and give the horses a bit of a brush out. After a few moments of speculation, the offer was accepted. Pleased as punch, sweetpea and I were tickled pink that we'd get to spend a little more time with our lovely mounts. Sure, the ride was over, but at least we'd be able to do something nice for Eva and Linhee. A bit of a good brushing was a nice thing to do for a horse after a ride. When we were finally done, we said good-bye to horses and people then set off. The ride was over, but there was still a castle ruin that called to us. We love horses and riding, but history is way up there too, especially medieval history. There by the edge of the loch, was a spectacular ruin that beckoned exploration.
Urquhart castle is a rather impressive ruin. On the loch side, it appears to rise up out of the deep, dark waters and makes one wonder how it was built, so long ago. The present ruins date from the twelve hundreds to the fifteen hundreds, but are atop ruins that go back further than that. The complex was huge in its heyday. Meant to protect from attacks from the water, it's an impressive sight. We spent a good deal of time, venturing into every part of what still stood. We learned so much from that castle. We learned that there was an iron grate covering a bit of an angled hole, at the top of a tower that ended on the outside wall of the castle. Of course, when we were back outside of the castle, we had to check and sure enough, there it was … way up above … a hole in the side of the castle that lined up with the one in the floor way up in the tower. Can you imagine, how bad the smell would've been when the castle was in use? It makes sense that guards had to relieve themselves, and they wouldn't be able to run all the way down in full armour out to a latrine area, not that they were even allowed to leave their post, but still. Their beds were chipped out of solid stone, real comfy, I bet. It was interesting to see the layout of the castle and grounds. It was quite the huge place, and I could well imagine what it looked like in its day.
When we'd finished admiring and marveling every huge slab of stone, every step worn by hundreds of years and thousands upon thousands of footsteps, we explored the grounds as well. Eventually, we found ourselves down at the dock. There was a boat tied up there, a boat piloted by a most entertaining, elderly couple. They probably didn't have a set of teeth between them, and were so lovely, so kind and cheerfully welcoming, with smiles that were as sunny and true as could be. They told us so much about the loch. That it was incredibly deep, with the steepest of sides. They said that there were all kinds of underwater caves, which as anyone can deduce, are perfect places for Nessie to hide. The dear, old fella even caught a fish while we were there. With her underwater camera, sweetpea took photos of it being reeled in. Photographs she mailed to them after we got home. After chatting a good while, we realized that we had to get to the bus stop before we completely forgot about the time and missed our ride back to Inverness. We already knew that there wasn't anywhere to stay in Drumnadrochit, so we absolutely couldn't miss our ride.
Bidding our new friends adieu, we walked back up to the parking lot. There were just sweetpea, myself and a couple of young tourists from China who were also waiting for the bus. Oh, and the midgies. There were many, many midgies. So many in fact, that if one was to say we were being swarmed by them, it wouldn't be an exaggeration. We'd heard about the ferocious midgie in Ireland, yet hadn't experienced them. We made up for it that evening. They descended upon us in a horde of viciousness that reminded the girlchild and I of mosquitoes back home in Manitoba. The only difference was, midgies are sneakier. You can hear them, you can certainly feel the little beggers biting, but they're barely visible, especially when dusk is falling. Mind you, if dusk wasn't falling, they wouldn't be an issue. Midgies come out at dusk. They like standing water, no wind and mild weather. That evening must've been the perfect culmination of all the best conditions, as we were inundated by them, swarmed by the thirsty hordes, tormented beyond belief. I'm not even kidding. We, who survive swarms of mosquitoes back home, were now desperately hoping for a glimpse of the bus that would save us.
Speaking of buses, schedules in Ireland and Scotland aren't as strict as some other countries. If the schedule says the bus is expected at, let's say … seven in the evening, it may arrive at twenty to seven, or ten to seven, or possibly ten or twenty minutes after, and that's still on schedule. Still, as we stood there, well, standing isn't entirely correct, as we were flapping our arms, like seagulls flap their wings, while we walked in random circles trying to evade the miniscule attackers. If it wasn't for the two Chinese, university students who had visited the castle for the day, we would've begun to wonder if we'd missed our bus. They assured us that no, we hadn't missed it. They'd visited the castle before, and the wait had been the same. They'd been waiting before we arrived, and no bus had come. It was getting darker by the minute. Despite their assurances, we were seriously beginning to wonder. Maybe, just maybe, we'd be going back into the castle and sleeping on one of the rock hard, actually made of solid rock, beds. Thankfully, the bus saved us from that, though in retrospect it would've been a great adventure, we were carried back to Inverness, and away from the flying hordes of midgies. We were saved.