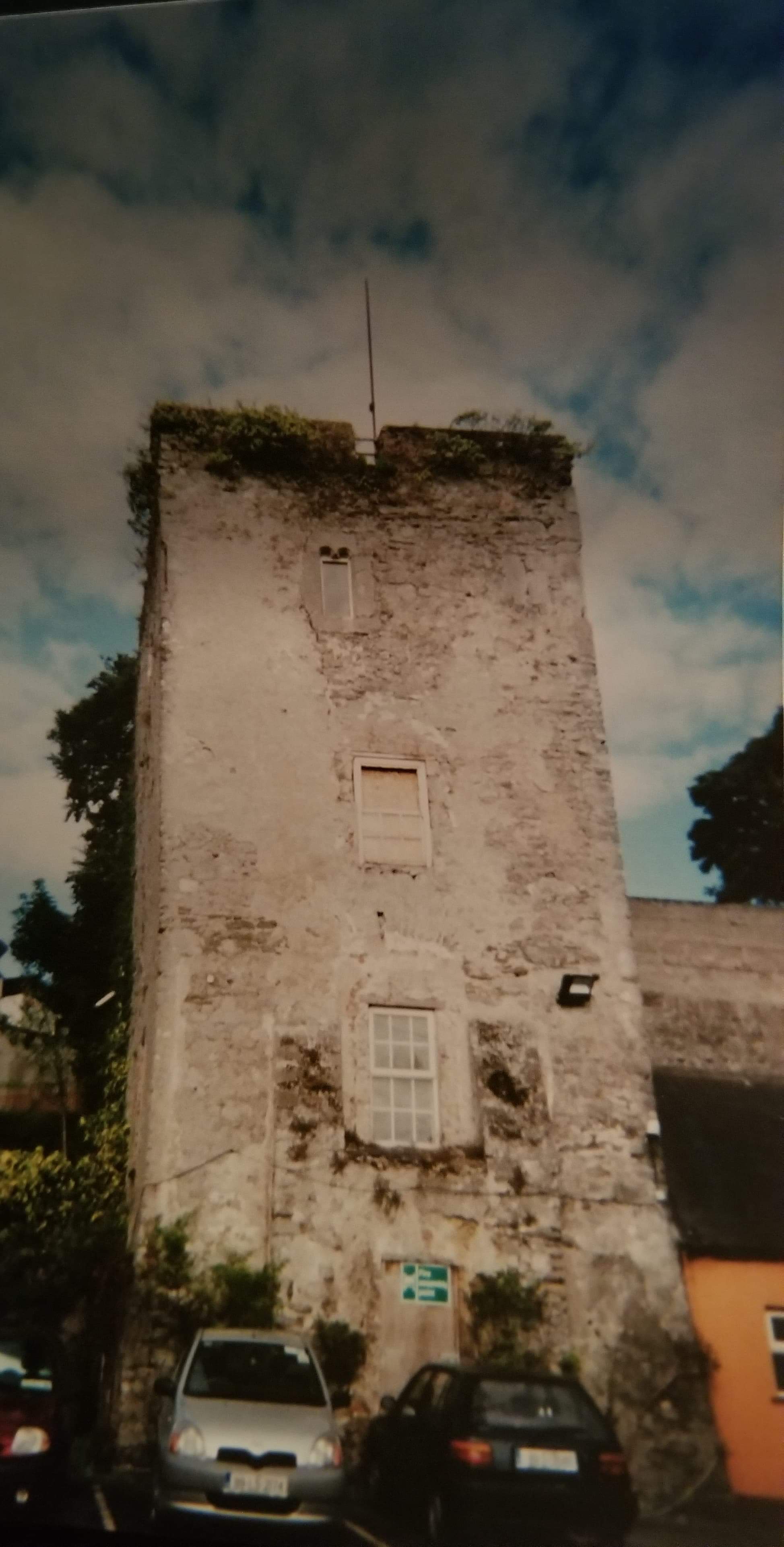 Kildare and the Irish National Stud
Of course, there was no way we could go to Ireland as avid lovers of horses, and not take in such famous stables. We wanted to see the famous, Irish Thoroughbreds and the stables that housed them. Making our way to Kildare, we found a lovely bed and breakfast that was right in the village. Part of a castle ruin, it was pretty well perfect for two girls from Canada who wanted to experience Ireland and all it had to offer. After leaving our backpacks in our room, we headed to the adjoining pub to find out how to get to the National Stud. We were told, it wasn't far. There was a new path from the village, all the way to the Stud. The ladies who gave us directions said they'd enjoyed a rather lovely walk only that morning. Just a short, lovely walk, we were told, maybe five … ten minutes walking at best, easy to do at a brisk pace. Well, we're not sissies afraid of a little walk, five or ten minutes? That's barely a stroll, easy peasy, lemon squeezy.
As it turned out, a five or ten minute walk in Irish, is not the same as back home in Canada. It was a good, two miles to the Irish Stud from Kildare, two miles. Now, I don't know how fast the two ladies who gave us directions can walk, but the best we can do at a good stride, is about forty minutes for a two mile walk. We were no slackers, but we were only human. Still, there's nothing wrong with a walk of two miles on a lovely day. The sun was shining, there was a lot of pretty countryside to see, as well as beautiful estates with incredible homes perched at the ends of long driveways. Most of these horse farms, were much like one would imagine in a perfect world. White fenced pastures lined each side of the driveway on many of the estates. One could only visualize the beautiful horses that called such a place, home.
The women were right. It was a lovely walk on a beautiful day, even if it wasn't five or ten minutes long. Before too long, we were at the Irish National Stud and Gardens. The fact that there were gardens never really figured in our thoughts. After all, to us, it was all about the horses, amazingly beautiful horses, and horses we did see. To our surprise, there were even a few mini horses out in a field. What we came to see was there as well, beautiful, big Irish Thoroughbreds. There were mares and foals out on lush, green pastures and then there was the stallion area comprised of a barn that surrounded an open-air courtyard. The stalls were huge, bedded deep, and what surprised us the most, all the footing was neoprene pads. The horses walked on soft sheets of this footing that gave when they stepped on it. We learned it was necessary because so many of the horses were foundered. It's not surprising that horses fed such a rich diet of grains and prepared feed, never mind going out onto such lush grass even when no longer working, would founder. It's a recipe for founder and colic. It's a case of killing with kindness, not that many don't do the same. So many feed their horses far more than they need, way hotter than they need, and they really don't need it. Horses have adapted to eating grasses over thousands of years. It's humans who think horses need more, even when they're not working. Foundered or not, the stallions were incredibly impressive and worthy of the reputation they've earned.
From looking at the stallions, mares and random other horses here and there that weren't Thoroughbreds, we went to meander through the gardens. There were two different ones. The Garden of Life, which was a Japanese Garden, and the other was the St. Fiachra Garden, complete with a big pond and swans, one of which was on a nest. Her mate cruised through the water, while keeping an eye on visitors. A worker warned us that swans could be mean, but he didn't need to. We'd seen enough funny videos of people being chased by angry swans, and had no intention of ticking off either of these. It was all so beautiful, from the stables to the gardens, all ever so impressive.
We eventually made our way to the gift shop and restaurant. First we picked up a sandwich before the restaurant closed, then into the gift shop we went. Did we buy anything? We sure did. Sweetpea found riding breeches in all kinds of great colours. Not only were they colourful, they were also extremely comfortable, thick material and well made. On sale, they were too great a deal to leave behind. That girlchild of mine bought eight pairs! She sold seven pairs when she got home, and kept one pair for herself. She could've sold twenty pair if she had them, my little entrepreneur. Of course she didn't charge a fortune for them, but still made a few bucks. It was an awesome deal indeed.
Leaving the tack shop and store, we stepped out to find the beautiful, sunny day had turned overcast. It was threatening rain, and as we began to walk back to Kildare, rain it did. Ah, but that's Ireland, rain falls, it's what it does. We weren't made of sugar, so no fear of us melting. Still, when the tour buses we'd seen waiting in the carpark of the Stud passed by, we did wish we were on them. Only for a moment though. The walk was still pleasant, and our bed and breakfast wasn't that far away. Life was good.