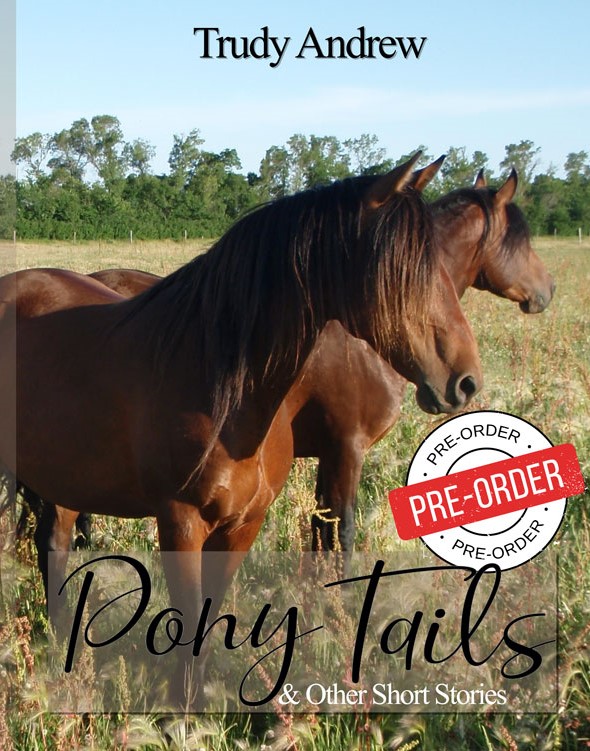 Pony Tails & Other Short Stories
is now available for pre-order!
Pre-order at $29.95 plus shipping/handling and taxes until September 30, 2018. After September 30th, $34.95
Hurry to reserve your copy of this entertaining book of amusing, short stories. Delivery for Christmas or before. The quicker the orders, the sooner we can go to print!