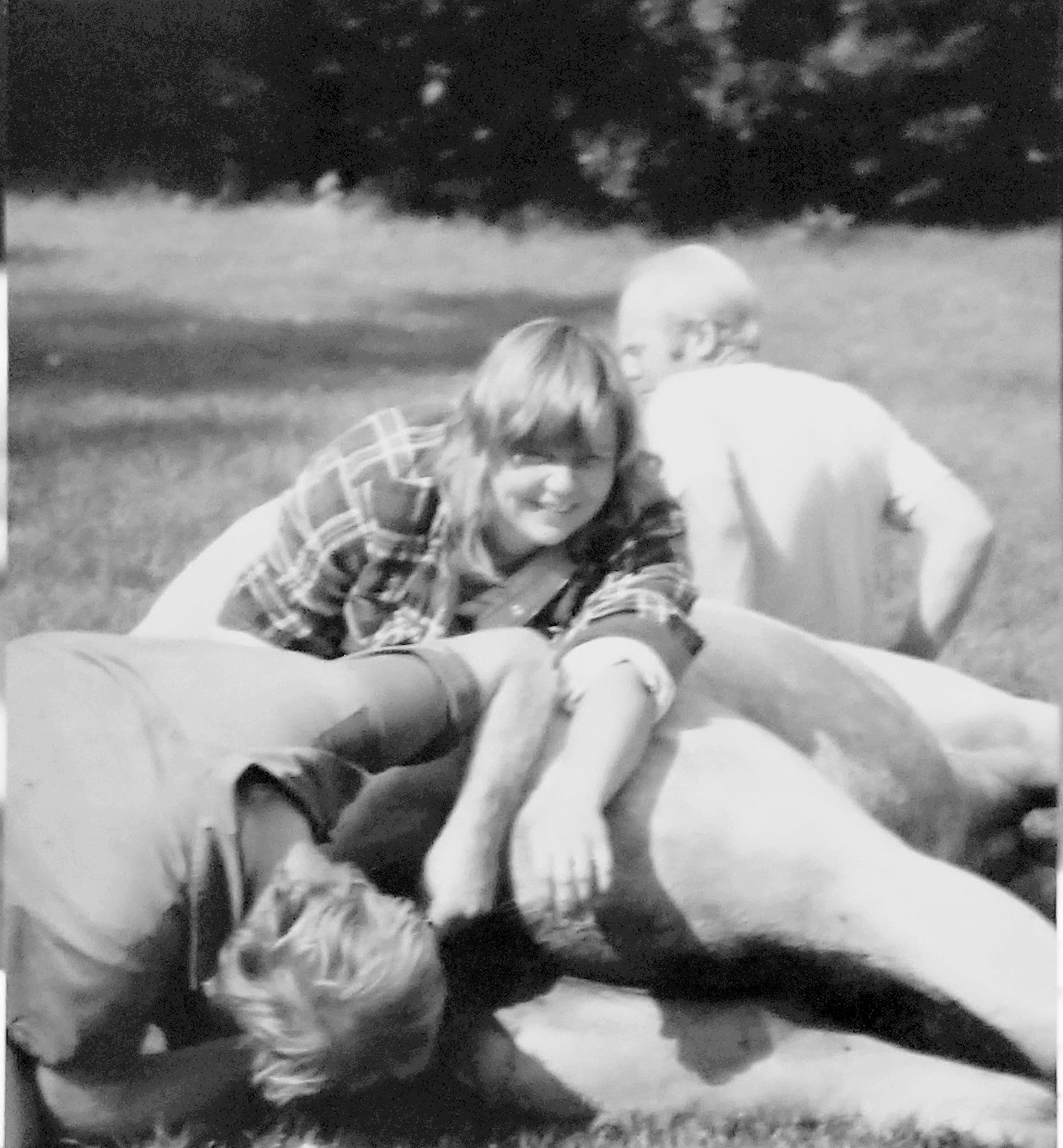 Operation
Where livestock of any kind are involved, you often have to do what you must. When any of that livestock has to be tranquilized for any reason, be it gelding, an operation of some sort, or any reason at all, you want the area to be as clean as possible. You also want a soft landing. The last thing you want to do, is to create problems instead of fixing them. For this reason, our big, side lawn became the area to work on horses, more times than not.
These minor operations were usually predictable. Horse would be sedated, helped safely to the grass, something I had become really good at, thanks to my time working at the huge, thoroughbred farm. There was a technique, a skill to laying a horse safely onto the ground, and I had my share of practice long before I ever got my own horse.
When Honey, a lovely, young mare I owned, needed some suturing in a rather risky place, I wasn't at all worried about setting her safely onto the lawn. I was the vet assistant, and my hubby along with our friend, Gary were the weights upon her head and neck. They were responsible for keeping her tongue out of her mouth, her eye covered to protect it from the sun, and to keep her safely, securely where she needed to be, flat on her side. They were the insurance in case she suddenly reacted, drugged or not.
Everything was going swimmingly, truly better than expected, when as quick as a wink, Honey suddenly lifted her head and neck, just as if there weren't a couple of full grown men holding her down. I suppose to say they were holding her down isn't at all correct, as the pair of them sailed into the air, and right over the vet and I! Not only were they flung, as if they were of no consequence at all, they did so in the most amazingly graceful somersault ever. Honestly, it was truly a thing of beauty. A perfect ten for certain. There was barely enough time for an amused chuckle or two. There was a vet concentrating on his work, and a mare to safely subdue. This was not the time for gymnastics or aerial acrobatics. There was serious work to do.
I have to give credit where credit is due. Those two men hit the grass in a graceful roll, sprang to their feet in unison, and leapt back upon Honey. The operation continued without a hitch, and it was only when the vet was completely done that he finally allowed himself to laugh. It was, after all, one of the most hilarious sights. One that couldn't be repeated, even if it was choreographed by stuntmen.