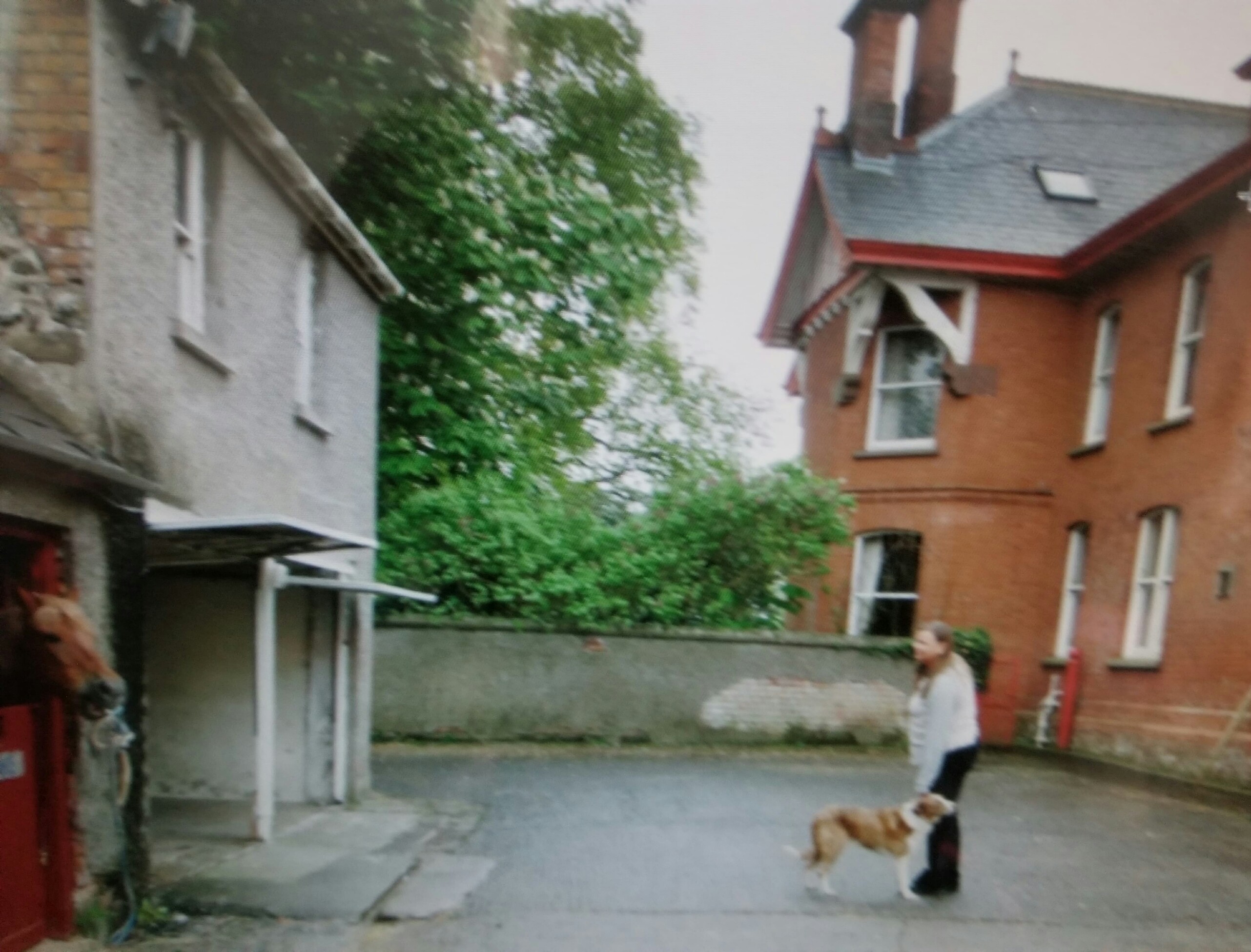 Travel Tails
On one of our novel research trips, we had a general direction in mind, but when we learned that because there was a golf tournament on in that area, B & B prices were through the roof. I'm a true Manitoban through and through, and there's no way I was going to pay ridiculous prices, not when I had a choice. So we stood there in the train slash bus station, and looked over our options. Hmm, a sale to go north, Belfast way, eh? That's an easy decision. I do love a deal!
We ended up at a lovely manor house, just outside of Glenavy. As they were reciting the amenities, we were caught by a word 'horses'.
"You have horses?" My daughter asks, her eyes lighting up.
When we were told yes, and that they were going to bring them in straight away, of course we wanted to see them.
There in the lush pasture, thick with the greenest grass, were Jake, the tallest of the 3, Bert, a lovely brown, cob-sized fellow, and Flash, the cutest Welsh pony ever.
When I saw how naughty Jake and Bert were to hook up the lead to the head collar (halter) then how bullish tbey behaved, I offered to lead the worst. I was allowed to do this, but not without the warning to be careful. With a grin, I gave my own warning back. I'm not mean or cruel to animals, but I don't put up with crap either. A horse is a big animal. It can really hurt you. It's not a dog, and shouldn't be treated like one. If a dog jumps on you, it's a nuisance. If a horse jumps on you, that's a whole other story.
Well, by the time we got to the stables, things were a whole lot more dignified and respectful. From there we went to helping them work the horses a few times a day. Bert was no dummy. He figured out right away that there was to be no messing about, and was a joy to work with. All the horses were smart cookies. We showed them how to free work the horses, and how to longline. Little Bex took Flash around the ring and over the jumps. She was as fiercely stubborn as little flash was. As much as he tried to deek past the jumps, she brought him around again. It was the cutest thing to watch, and no easy task.
With each session, there were more and more spectators, which was rather amusing. One of the kids, an adorable, tiny tot of about 3, must've really been paying attention, as I heard that long after we'd left, if she thought a horse was being naughty, or about to be naughty, she would do as I had. She'd given them a warning 'ah', in her deepest tone of voice. I could well imagine her, the tiny tyke, walking around scolding horses.
We had a wonderful time there with the horses and their owners, and still keep in touch. A few weeks later, they sent photographs of the girls riding Bert, and I don't know who was prouder, them or us. They'd kept up what we'd taught them, and had a wonderful result! I look forward to visiting them again someday. Though the girls are now grown, they still have horses, as does their mom, Gail. If you want to stay in a quiet, country setting, Glendona House is a wonderful choice.