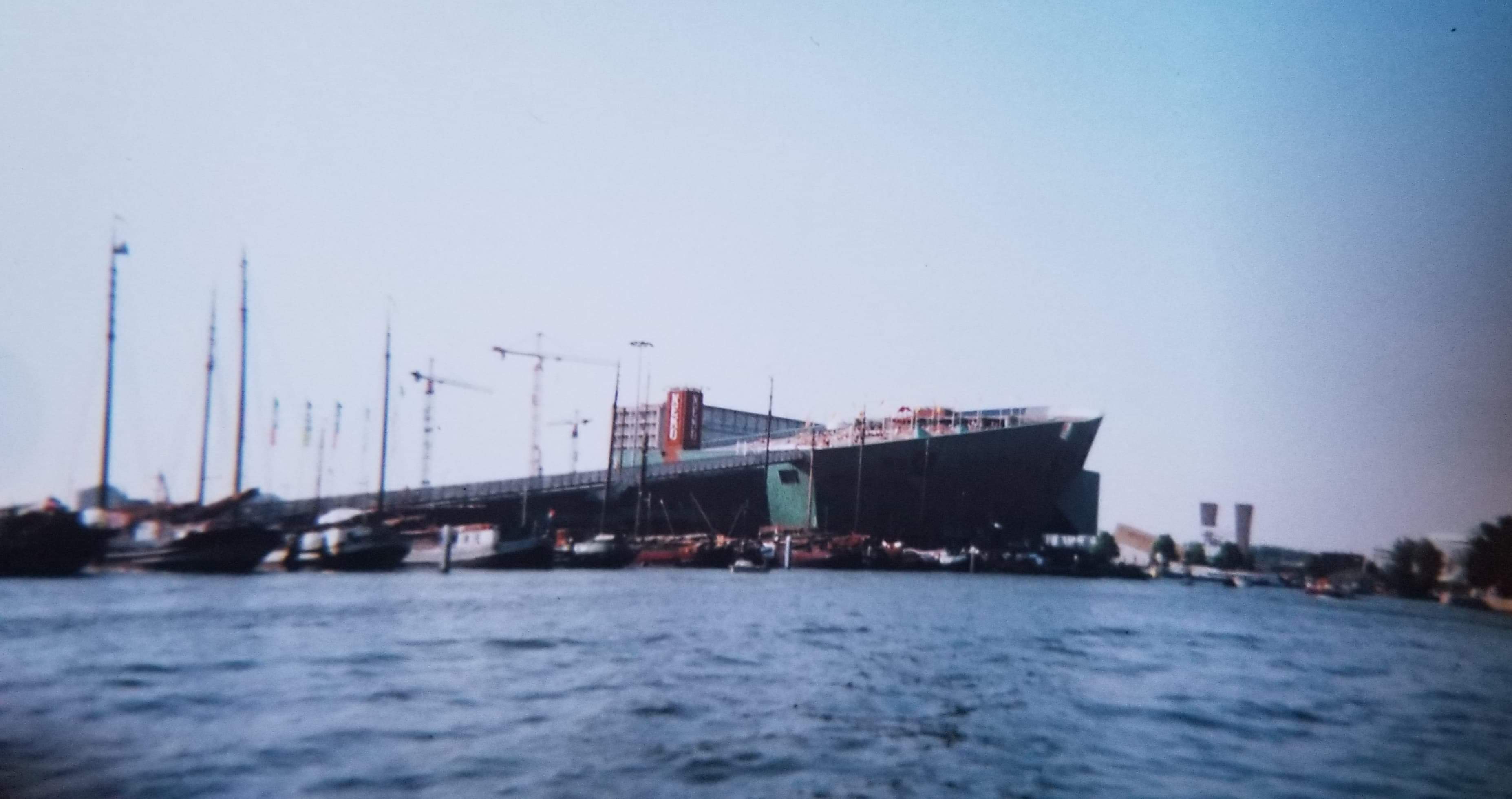 Headed for the Hills
We'd seen some amazing sights in the Netherlands. Things like a beach on the deck of a huge ship permanently in the harbour, and a parkade that only held hundreds upon hundreds of bicycles, and so much more besides. Now that we were in Scotland, we were ready to see and experience more. Though we landed in Glasgow, we had no intention of hanging around. We're country folk at heart. We wanted to see the countryside and find some horses to ride. It's different if there's someone to show you around a city, or you're a city person, but we hadn't come to tour Glasgow, we'd come to ride. Not knowing anything about Scotland at all, we did as we usually do, we chose the deal. It was a pretty good plan, as the travel deal destination this time was Inverness. Inverness was a day trip away from the village of Drumnadrochit, the tiny hamlet where Nessie has been spotted near. Loch Ness is the second biggest lake in Scotland, only Loch Lomond is bigger, though Loch Ness is extremely deep. Loch Ness is almost twenty-three miles long and seven hundred and eighty-eight feet deep and holds the most water of any lake in Britain. If one wants to hedge their bets and stand a chance of seeing Nessie, it's a good idea to go to where she's been seen the most.
We arrived in Inverness too late to head out to Drumnadrochit. The next morning, we decided to explore Inverness a bit, find out how to get to Nessie's home, and see what there was to see. It didn't take very long for us to figure out that Scotland and Ireland have something in common. Their concept of time and distance are very similar. They're not a people who are in a big hurry. Life is to be more carefree, more relaxed. We asked how to get to the tourist office from the bed and breakfast we were at, and were told this.
"Just a short walk to the bridge, across the river then a minute more and yeh'll be there. 'Tis but a stone's throw that."
Off we went. Well, I can tell you this for sure, Scottish folk must have, one heck of a throwing arm. The aforementioned bridge was a good block down, the span reached over the river Ness and then we still had to walk a block in and about a block to the right. Baseball teams should be sending scouts to Scotland for potential athletes. I mean, that's an amazing throw, not that we were witness to any such feat. Unfortunately, we got to the tourist office only to find that it was closed until that afternoon. That's another thing about Ireland and Scotland. Many places close for lunch, sometimes a rather long lunch. We found it especially amusing that a tourist office would close at lunch, but it was what it was. We decided to wander around until it re-opened.
Inverness is the cultural capital of the Highlands, and the largest city as well. Still, it has a lovely, old world charm that we thoroughly enjoy. There was some sort of weekend market on, and there were all sorts of things to see to pass the time. There was a tent with raptors of all kinds, for the public to see. There for educational purposes, the birds of prey were incredibly impressive. We were thrilled, by how close we could get to them. After a little while, we thought it was a good idea to grab a bite to eat. We love to try Chinese food everywhere we go, but there before us was an Italian restaurant. In we went, up several flights of stairs to the fourth floor of an old building. This is where it got fun. We were taken all the way through the busy restaurant to the very front, where we had to step up to our table for two. To our delight, we were seated right by the windows. We could enjoy a meal and people watch from above it all. Below us was the open air market. It was pretty well perfect. I don't know why, but when a young lady with a thick Scottish accent, rattles off the specials at an Italian restaurant, it's kinda cool. We enjoyed our pizza then headed out again. It was time to get back to the tourist office.
As we walked along, we noticed a couple of older men walking towards us. We politely exchanged brief smiles in passing then had to giggle, at what we overheard.
One said to the other, "Ach … bonny wee lass yeah?"
The other answered, "Ay, right bonny."
I grinned at my little sweetpea, "You were just called a 'bonny lass'. Kinda cool, eh?"
"How do you know that wasn't for you?" she immediately retorted with a giggle. After all, it's a bit flattering to be called a, bonny lass. It's so Scottish.
"Believe me," I chuckled at her little grin, "that wasn't for me. It was all you, and I agree with them."
With a merry step, we continued on our way. We wanted to go to see where Nessie had been sighted, or I wanted to see where. Sweetpea intended on capturing her, not that she had the means to, yet such was her intention. We booked a trip out to Drumnadrochit for the next morning then slowly headed back towards our bed and breakfast. With a couple of hours until bedtime, we wanted to do something to pass a bit of time. Being the animal lovers that we are, we decided to buy something healthy and feed the seagulls. There was one in particular that caught our sympathy. We had seen it earlier, and its plight bothered us. The poor creature had but one foot. Surely it struggled far more than the others, when it came to filling its belly. Competition for food among gulls is fierce, and this one hung at the edges of the noisy mob, waiting for something to come its way, clearly hoping for scraps that might be missed. If there's one thing we know about gulls, it's that there aren't any overlooked scraps. They attack food with a frenzy of noise and flapping wings, and to the victor go the spoils. I had to take the group off down the river a little ways, while my little sweetpea practically handfed the handicapped gull. The bird probably found life extra hard, yet on that day, it ate enough for a week.
We went to bed that night with anticipation of the next day. We were going to see Nessie, catch her if sweetpea had her way, and we'd treated an injured gull to a great meal. It had been a great day, and an even better one was coming our way. We were in the highlands of Scotland, and soon, would be heading out of the city into the mountains. Surely we would find somewhere to ride horses. It was going to be great, simply great.