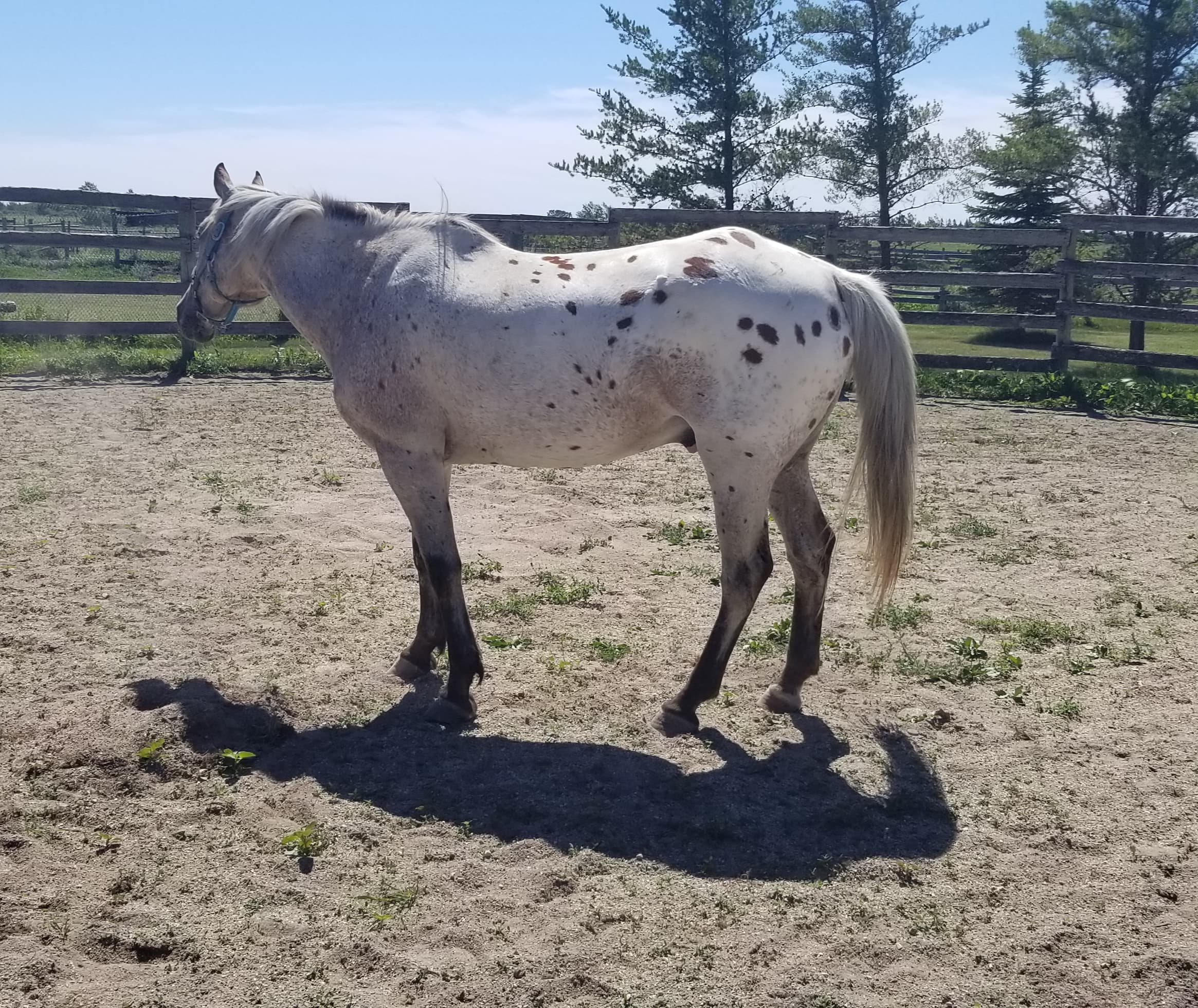 More Than A Horse Tail
Some of you may know me from the 'Tails' I write, or have seen other posts I've made. I don't simply talk the talk, my daughter and I, walk the walk. We did this today. This appy that was due to be euthanized tomorrow, as he's going blind, is now with us until the end of his days.
Traumatized by several weeks of rescues, as well as a horse auction, he should never have been put through the stress of it all, by his original owner. Apparently the lure of a few bucks, is bigger than having empathy for a living creature. The fact that he's blind wasn't disclosed, and therein lies the biggest problem. He was ridden in the auction ring with only a halter and lead rope, and was purchased to be a lessons horse. The stable where he ended up at, didn't have the facilities to keep a blind horse, and there were too many inexperienced people around, far too often. This wasn't safe for horse or human. As they weren't about to send him through the sale ring again, they were going to do the kindest thing, and put him down. Of course he was offered for free to those who bemoaned his fate, but those who preached the loudest, were also those who were quick to say, " well I would, but …"
Well, we did this. Here he is, in our round pen to settle in. We have some work to do. He's distrustful, very wary, but sweet when you finally catch him. Who knows what happened to him in these past weeks, but we'll bring him around. As soon as he hears humans, he walks away and becomes evasive. I went in with a big handful of fresh picked alfalfa and quietly talked horse. He slowly walked over then accepted my offering. It's going to be okay. This is a forever home. Horses are not disposable.
Our thanks go to the lovely ladies of St. Andrews Stables for giving him to us, and for hauling him to his new, forever home, too. As well as those who offered to haul him for us. There are good people out there.