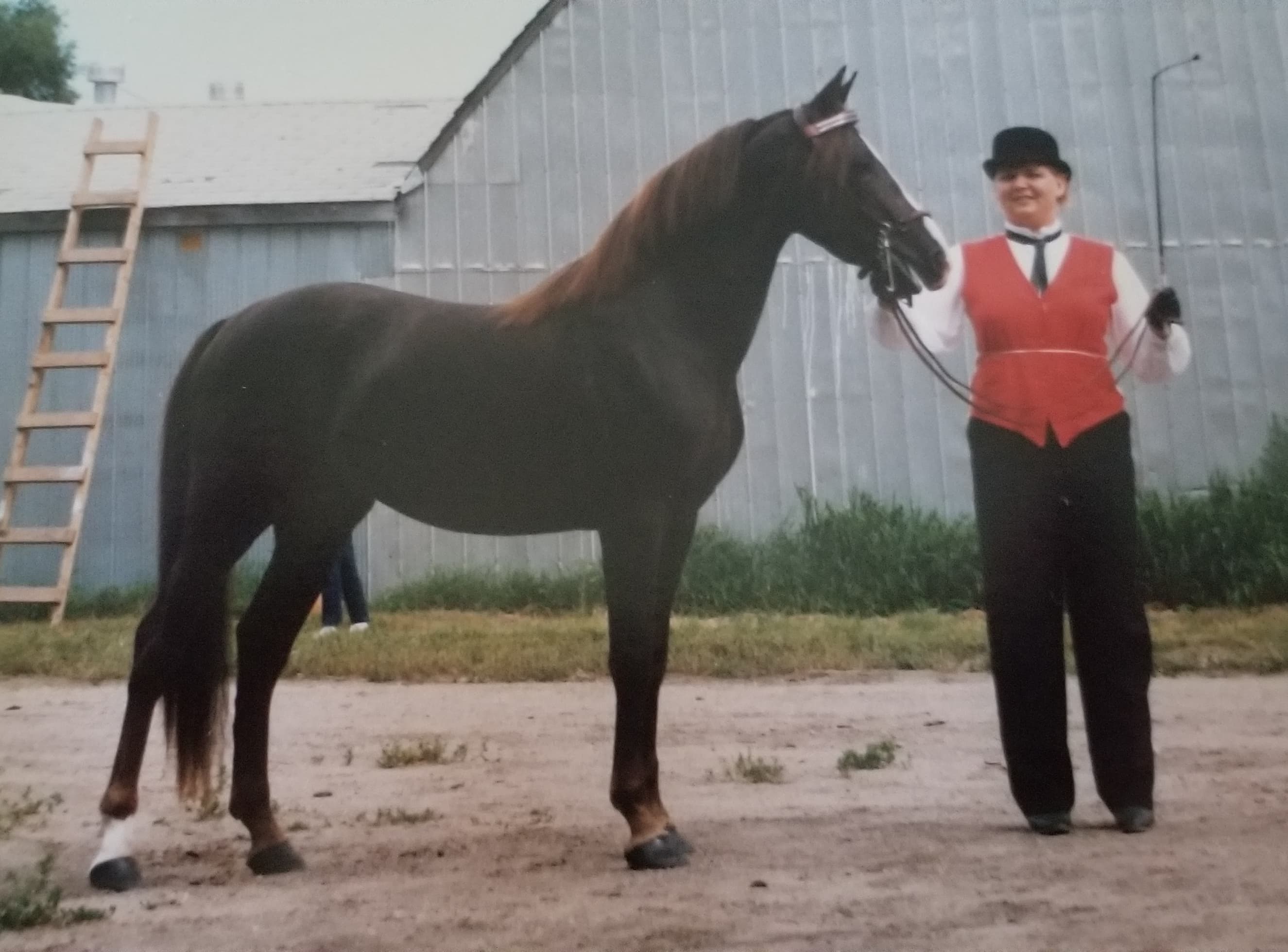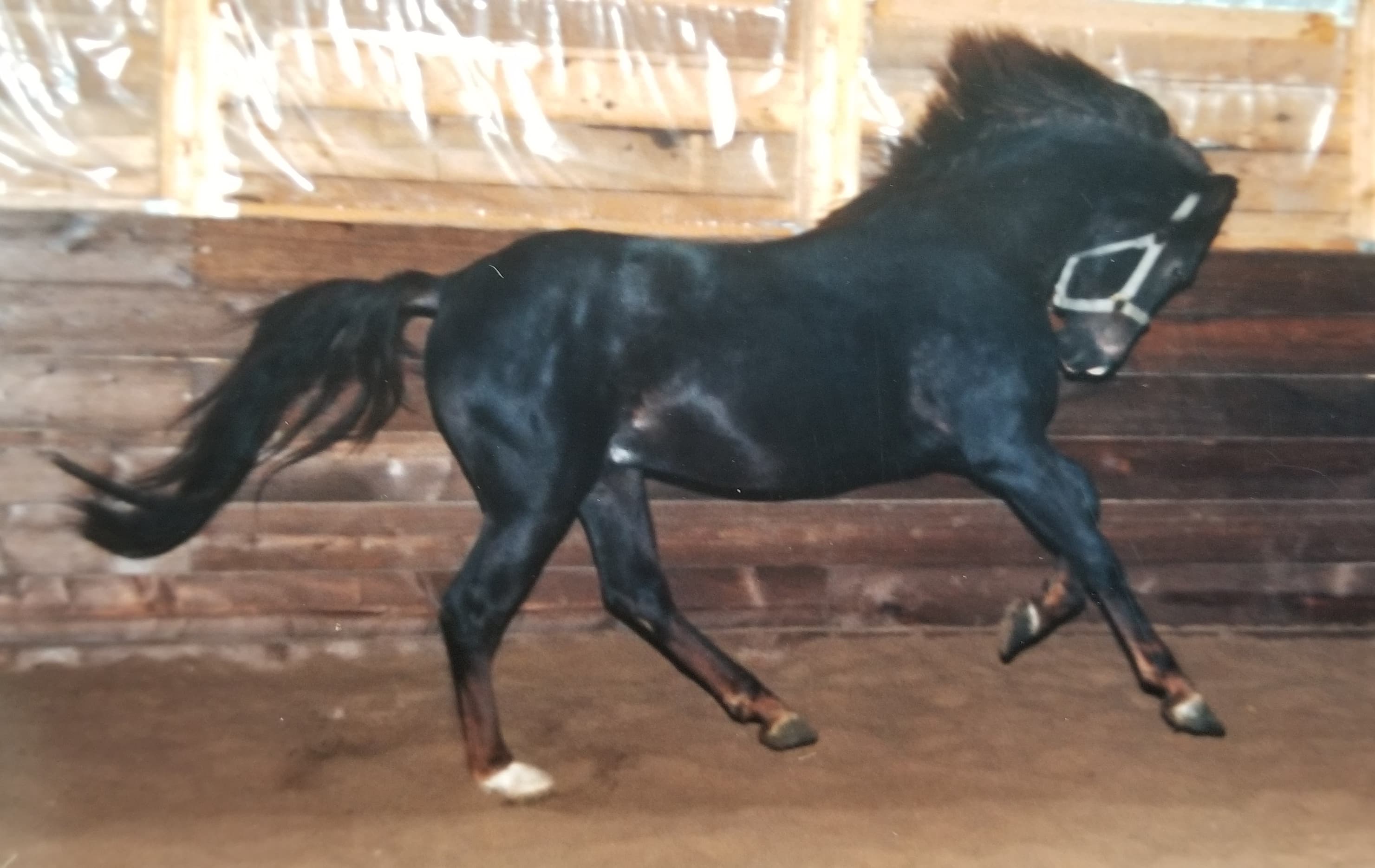 The Stud that wasn't
For all my big hopes and plans for Paprika, sometimes plans need to be revised or entirely scrapped. When we'd first seen him, we had learned that he had gotten loose and bred a mare. Of course when hubby purchased Paprika for me, I made arrangements to buy the resulting foal when it arrived. Though when it came time to pick up the filly, the price suddenly jumped, I still purchased her, and never once regretted it. As it turned out, Paprika's hours of freedom produced a beautiful filly, but he'd suffered a serious kick that he'd never been treated for. He'd swollen, been sore a good while but left to heal on his own. Whether it would've made a difference or not, the end result was that he was as good as sterile. I bred him to Robin, my grade palomino mare, as well as several Morgan mares, but only Robin caught. Tests were conducted to see why only one mare was in foal, and that's when I learned, my new stud wasn't capable of being the stud I needed. I learned that he had been kicked the year before, and made the decision to geld him. As it turned out, it was the best decision. The poor fellow had a good deal of scarring. I could only imagine the pain and suffering he would've experienced, back when it had happened.
There was no point in whining over that which couldn't be changed, so I focused on getting him trained and sold. I had to buy another stallion. I needed the cash from Paprika, in order to afford another horse.
Paprika loved hubby, and despite his six feet of height that made him look ridiculous on the small horse, hubby liked him right back. Though I trained him, did ninety percent of all the handling and all the feeding, Paprika was fascinated by the man. If hubby and I stood on opposite sides of a corral, Paprika in the middle, the horse would always go to hubby. Even if I had oats or some other delectable treat, Paprika always chose him. There was something about the man that intrigued the horse, and I was definitely second best. The horse would examine hubby's jacket and look for the zipper tab. He loved to pull on pocket flaps, and no shoelace was left tied. Looking back on it, I shouldn't have been so surprised at how handily he could remove the fabric cover from a tractor seat. After all, it was laced on, and no bow or knot was safe if Paprika was around. There's little more curious and doggedly persistent than a Morgan horse, and Paprika was the poster boy of insatiable curiosity.
For as wild and downright fearful as he'd been when we first saw him, the turnaround was amazing. He was incredibly easy to train, super willing, always eager, and never bucked, not even once. As much as he and hubby clicked, Paprika had to be sold. Besides the simple fact that the man was too big for the spirited, little horse, I needed money to put towards another stallion.
I always found selling horses, to be the most difficult thing ever. Not because I couldn't find buyers, but because I wanted every horse to go to a forever home. My wish was for each horse to be loved, treated well, and live long, good lives. That wish didn't always come true, but for Paprika, it did. He found his person in Darcy, a kind, soft spoken, very young, teenage girl who connected with him, every bit as swiftly as he did her. It's not often that a horse and person instantly find that special something that says they're meant for each other, yet that's what happened for Paprika and Darcy. Though several potential buyers had shown interest in Paprika, he was meant for Darcy. They shared wonderful, free spirited times together, galloping over the fields and sharing a true partnership. Though many give up their horse love when they move through the stages of a young life, Darcy kept Paprika. Through higher education, through meeting her human love, marrying and moving far from her childhood home, to her new one, Darcy kept her horse, and he moved with her. It was all we ever hope for our horses, to find their perfect, forever human partner, and be theirs for always.
Though he's been gone for a very long time, so much of Paprika still walks our pastures. His only purebred foal, Mayphil was bred to Charco, a stallion we came to own. The resulting filly grew to be the dam of many fine horses that bring grace, beauty and colour to our fields.
So much of what has been produced here, goes back to the day, my hubby bought me, my first Morgan horse, Paprika.