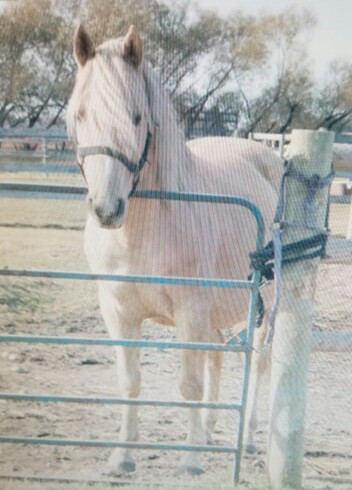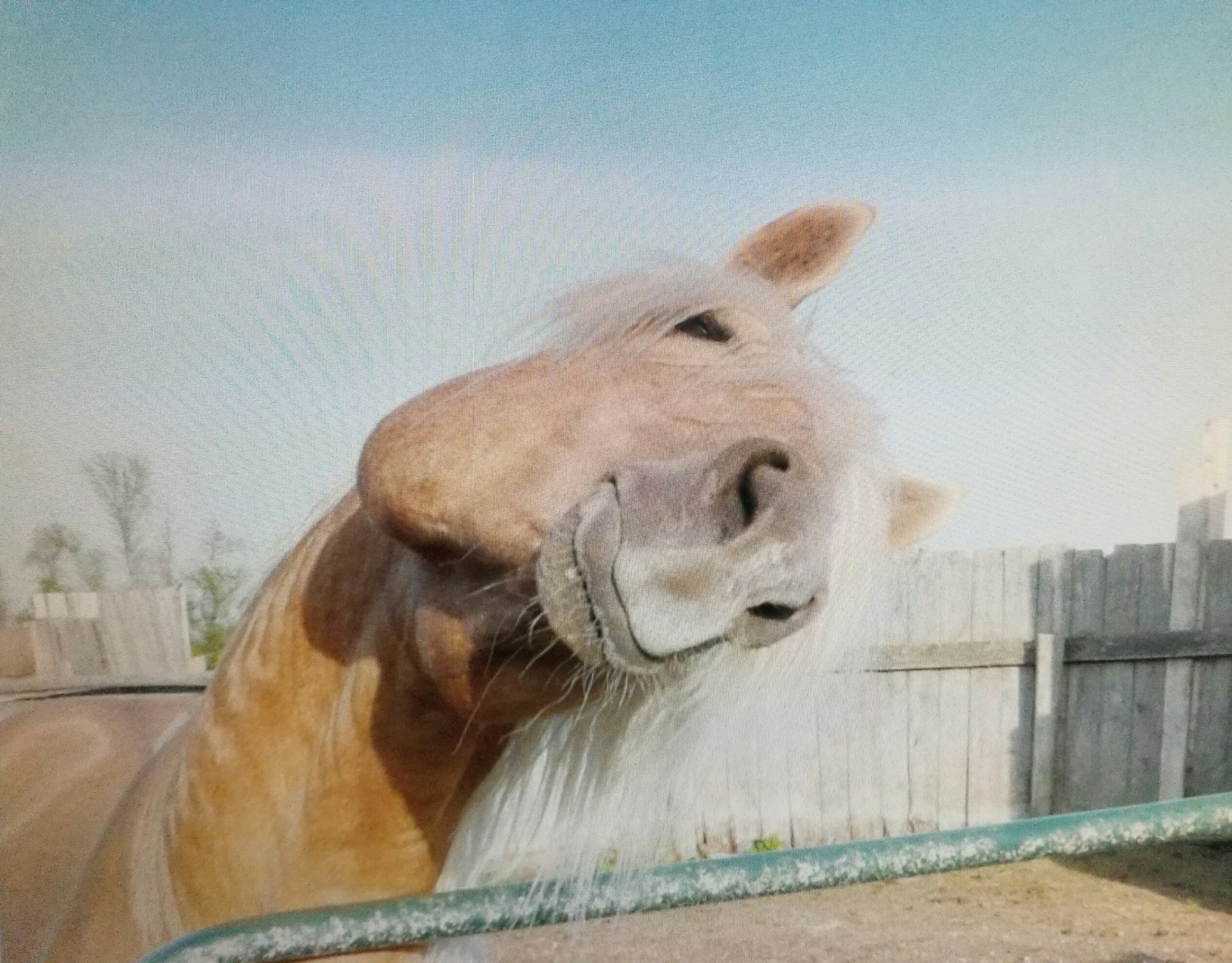 After coming to the sad conclusion that Storm had to be returned to the home he'd been foaled at, and needed to be, we negotiated a deal to trade him for one of his sons. A big yearling, palomino colt I was able to partially name. I was hoping his name could have an 'M' in it, as all our horses do, but settled on Gold N' Digger. At least it was a play on words, which I do love. I think Digger was the most expensive, young horse I've ever purchased. Between the cost of Storm and what I had to add to get the deal done, Digger was almost worth his weight in gold! Lol
They offered to bring Digger and pick up Storm with their stock trailer, for a reasonable fee, so I agreed. It took a bit of time, but eventually they arrived. The trailer was backed to the gate of our veey large, very secure stallion pen, the dòor was opened, and I had my new, replacement stallion. To my great dismay, he had a rather horrible gash on one hind leg, acquired in the process of loading.
"That's nothing," the seriousness of it was brushed off, "just put a little iodine on it. It'll be fine."
There was nothing I could do but accept that my new horse had a wound to deal with. A nasty one that was now old and swoĺlen, as it had taken most of the preceeding day to load him into the trailer, and he'd stayed in that same trailer since then. We loaded up storm and they drove off. I went and got some meds from the barn and a long lead, then went to catch my young colt.
Well, that was a story in itself. Digger was so shy, so wary, that catching him proved to be a tricky business indeed. Wide-eyed and truly terrified, he was snorting and blowing at me. Thankfully, I can be pretty tricky myself. One hand held a small bucket of oats, the other, holding the lead snap open and ready, was poised alongside the front of said bucket. It took a bit of patience along with a few attempts, but suddenly, I had him! Or I thought I did. Digger had immediate, reactionary thoughts of his own. Like greased lightning, he was off like a shot! That lead whistled through my hands with the speed of a bullet! When I say whistle, I mean, I'm pretty sure that's the sound that was produced as it was torn through my hands and scorched my palms. There was no way, I could hold that horse. He was off for the furthest reaches of the pen. I was running to dunk my hands into the water trough. Never before, had I suffered such bad rope burn, and I never have since either. I can't remember how long I had to soak them in that water, or how often I had to redunk them in the next bit of a while, but it was a lot. I swear, my hands are hurting right now, as I write this. Even they have a long-term memory, lol.
Well, I eventually managed to catch him again, somehow avoided those hooves and got medicine slathered on the wound, and finally was able to go to the house to nurse my own injuries.
This dangerous dance had to be repeated for a few days, but he eventually learned that there was oats involved, and became slightly better each time. Until the day he died, we could do anything, absolutely anything with that horse, as long as there was a bucket of oats in the picture. He became a lovely, sweet and trustworthy fellow with a character and personality as sunny as his golden coat. Of he thought you had a carrot for him, he would reach as far as he could, turning his head sideways, as if the action would somehow bring him closer. He was such a funny fellow. He left behind a legacy of beautiful foals, and many amusing memories.