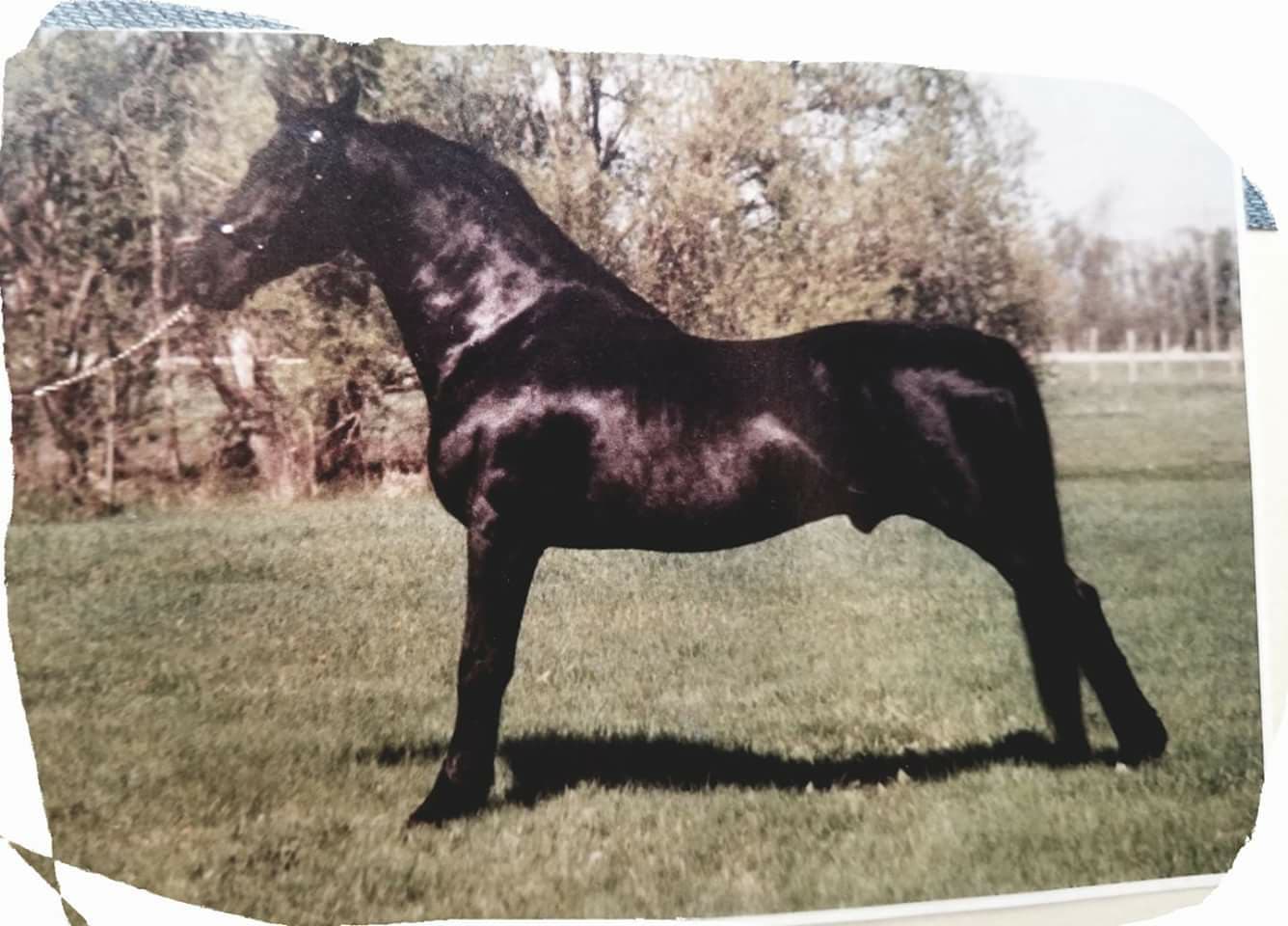 Horse Tails Part 1
I've had several lovely, Morgan stallions. This is the story of one of them, Charco.
I was in the market for a quality stallion, as I had found it ethically important to geld the one I had at the time. (A story for another time). Charco came highly recommended to me by a judge. I made a few phone calls, then was off for northern Saskatchewan, a fairly good jaunt from where I live, but not horrible. I was pulling my 2-horse trailer with a big car I hadn't owned very long, and didn't we run out of gas on the Trans Canada highway in the middle of nowhere. I must mention, this was before cell phones. To our great luck, a passing farmer stopped to help us out. We piled into his old pickup and away we went. Maybe 2 miles further along the road, he suddenly slapped the steering wheel and began to laugh. We looked at him with surprise, then giggled when he explained, he had a sliptank in the box of his truck! At the next opportunity, he turned back and we returned to the car and trailer. There he simply drove into the ditch alongside the car, and pumped gas over. Once again, we were off. We had a bit of a detour in Saskatchewan because of a train derailment, then heard an awful noise. Pulling over, I took a peek underneath. Sure enough, the exhaust had broken off. Oh no! Now what? Up ahead, we could see that there were a few buildings clustered together. Happily, there was a muffler shop. Sadly and just our luck, it was closed, though I could hear noise coming from inside. I went around to the back of the building and found a guy doing a bit of work. I explained my situation and asked if he could help me. He explained that the shop had gone out of business, there weren't any parts left. Glancing around, I noticed there were a few wrecks and random used exhaust pipes.
"Can we use those?"
"Your exhaust and that exhaust pipe are both not good enough to weld," he explained.
"How about cutting a slice out lengthwise, squeezing it together then slip it in as a joiner?" I suggested, and with a grin, that's what he did. Off we went!
We arrived at the farm to see Charco. He was housed in an old, drafty barn with chicken wire instead of windows, in a stall that was long, but too narrow for him to turn around in without rubbing his rump. He was as beautiful as I'd been told. I was immediately smitten. There was no question about it. He was coming home with me. This was May, and May in northern Saskatchewan is a tad cold. I fetched tbe blanket and wraps to bundle him up in for the ride. I was a bit perplexed when the owner wouldn't come in the stall with me, but carried on. It was a very narrow stall, there was nowhere for the horse to go. Besides that, he'd been shown. He certainly should know to stand. As soon as I was done, I prepared to lead him out of the stall.
"Here," a bridle with the most wicked looking bit was held out to me, "put this on him. Then you shank him down," he went through the motions, "and whip him across the legs."
I was truly flabbergasted. Ignoring both the bridle and whip, I simply led Charco out of the barn and into the trailer.
I think we were 5 miles away when my friend said to me, "You can slow down now. Nobody's chasing us.". Funny thing is, that's exactly how it felt. There is so much more to tell, but that's for another time.